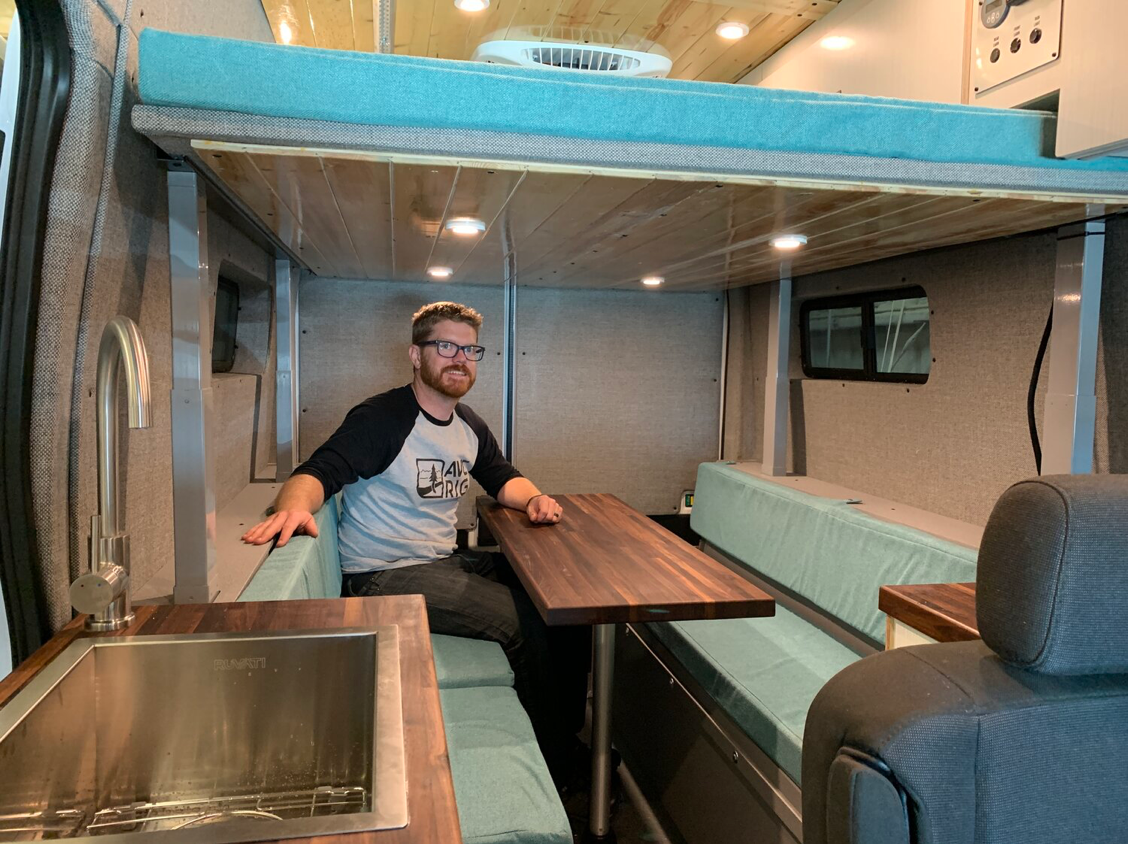 About our Shop
Welcome to Adventure Vehicle Concepts. Here at AVC we are on a mission to turn the Ford Transit into the ultimate camping vehicle. Through our many designs we convert your Transit van into the Adventure Vehicle of your dreams. Follow the links below to find out more about our process, team, and some extra info that didn't fit anywhere else.
What We Do
We build adventure vehicles. 
We believe that less is more when it comes to distractions while enjoying the great outdoors.This is why you won't find unnecessary tech cluttering up an AVC interior. We collaborate with our customers to create a vehicle with everything you need for a comfortable, meaningful outdoor experience without all the noise.  We are about quality time with those you love and love to adventure with.
Get in the van and go make some memories! 
B2B Program
If you are getting your camper van built out by a different shop or if you're a shop looking for quality products to help you builds out your Vans? We have a program that rewards bulk builder purchases. Inquire at diy@avcrig.com to learn more!